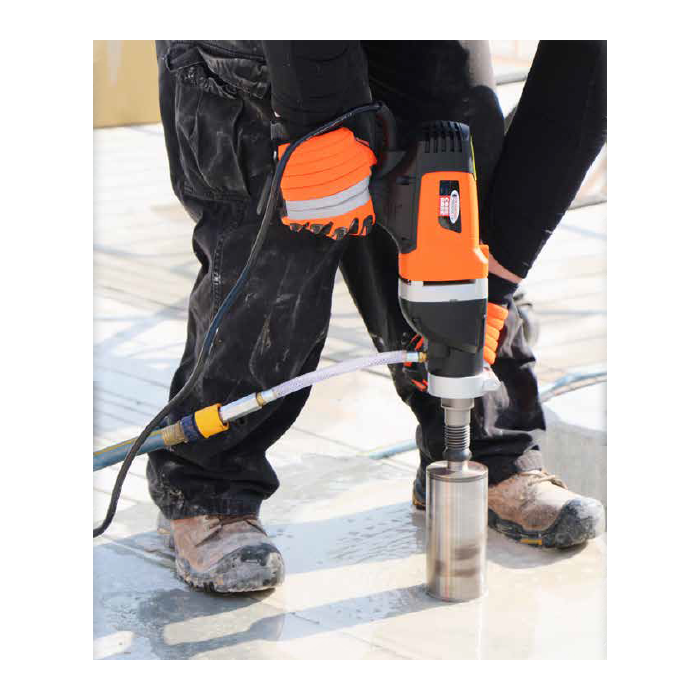 Drill up to 5-inches in diameter with the Diamond Products CB515 electric core drill motor. Speedy and precise, the CB515 is perfect for residential and light commercial job sites. Free ground shipping to the lower 48 states.
The WEKA DK16 hand-held core drill from Diamond Products is capable of getting the toughest jobs done. The wet and dry coring feature make is a versatile asset for those who need a tough drill motor. Includes electronic overload system and carry case.
Super durable and powerful, the Weka DK12 by Diamond Products can drill up to 3-inches dia. hand-held and 6-inches mounted. The DK12 is built to last with heavy-duty steel construction and its ergonomic design minimizes operator fatigue. Free shipping.