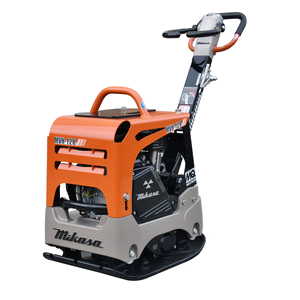 Multiquip's Mikasa Plate Compactors are recognized as the industry standard for compacting granular soils and asphalt.
Reversible Plate Compactors
Reversible plates are your best value in compaction. Our wide range of plates is ideal for high production compaction applications involving granular soils. Selected models are also suitable for use in asphalt applications.